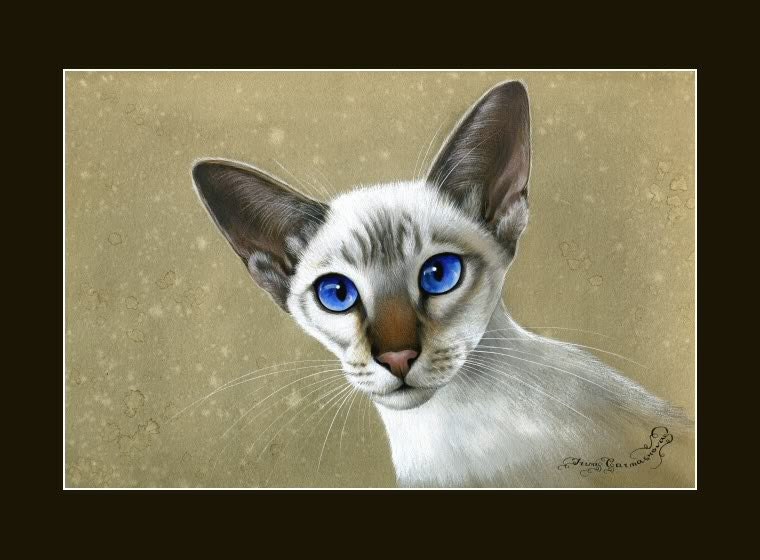 Today's Art Walk is a walk through one of our favorite places, the Etsy market.
And how about this great print, feature here called Siamese Cat Print Oriental Beauty.  Irina, the artist has a number of wonderful prints featuring cats, several of which feature Siamese. She's not a cat blogger, but I can't help but be stunned by her artwork.
I'm also enjoying a print called Fire Cats with all the lovely reds and yellows featuring our favorite breed, the Siamese. No one would mistake these cats for me, but they are fun.
There's a digital Siamese cat art print that's quite striking as well. This I could image being of me!
There's also an amazing water color of a very blue eyed cat that you might enjoy.
Now here's a question for all those fine etsy artists. Why did you all call your prints Siamese Cat Prints (except for the Fire Cats). Because I was getting tired of printing that title and they were all lovely.  These are only a few of the wonderful prints you can find when you search Siamese Cat Art on this site.
And yes, we have some wonderful cat blogosphere artists selling their wares over there so I need to get the Woman to solicit them for interviews!