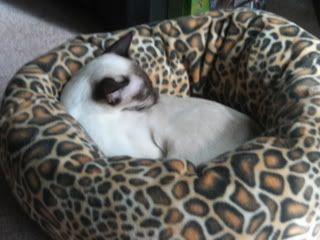 Yes, I am here blogging.  Here I am in the Millie Bed that I brought to my Carribbean Island to rest in.  I wonder if I should call for one of my 5 humans?  Hmm…
Do I want a massage?
Tuna?
Ham?
To have my ears rubbed?
More sun?
Ah the life!  Slaves!  Here! Serve me!
Latte has created a monster!